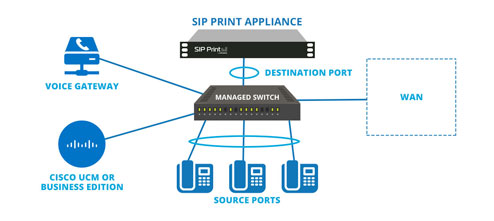 Cisco Unified Communication Manager & Cisco Business Edition
SIP Print has been recording calls on all Cisco Voice an Unified Communications platforms since 2011. SIP Print supports both legacy Skinny (SCCP) and SIP based deployments. SIP Print Call Recording has been deployed and tested in the most complex CUCM environments, yet its affordability allows it to be widely leveraged in even the most modest CME and Business Edition environments. From financial institutions to healthcare to government entities, organizations trust SIP Print Call Recording for their mission critical communications.
---
To view other SIP Print partners, select below:
---
Click here to find out more about CallCabinet or Atmos cloud call recording.
SIP Print Cisco Solution Briefs